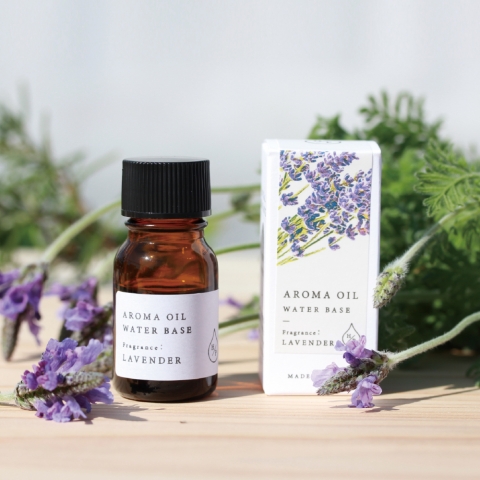 HP – HP Aroma Oil
¥1,300 (tax excl.)
Water soluble aroma oil by using 100% natural ingredients
Please enjoy specific fragrance from nature.
| | |
| --- | --- |
| Size | W29×D29×H62mm |
| Quantity | 8mL(around 400 drops) |
*Due to 100% natural ingredients, it may be slightly colored or have a muddiness, however, this does not affect the quality of the product.
*Please take care as application to colored items or painted surfaces may damage the color.
*When using with other commercial warmers or aromatic devices, please make sure to read and confirm with the manufacturer instructions before use. Please be aware that we bear no responsibility in the event of an accident or defect.
LAVENDER

HP−101
(4530754044211)

YLANG YLANG

HP−102
(4530754044228)

BERGAMOT

HP−103
(4530754044235)

JASMINE

HP−104
(4530754044242)

CHAMOMILE

HP−105
(4530754044259)

PEPPERMINT

HP−106
(4530754044266)

ORANGE

HP−107
(4530754044273)

GERANIUM

HP−108
(4530754044280)

LEMON

HP−109
(4530754044297)

ROSEMARY

HP−110
(4530754044303)

TEA TREE

HP−111
(4530754044310)

SANDALWOOD

HP−112
(4530754044327)

GRAPEFRUIT

HP−113
(4530754044334)

EUCALYPTUS

HP−114
(4530754044341)

ROSE

HP−115
(4530754044358)