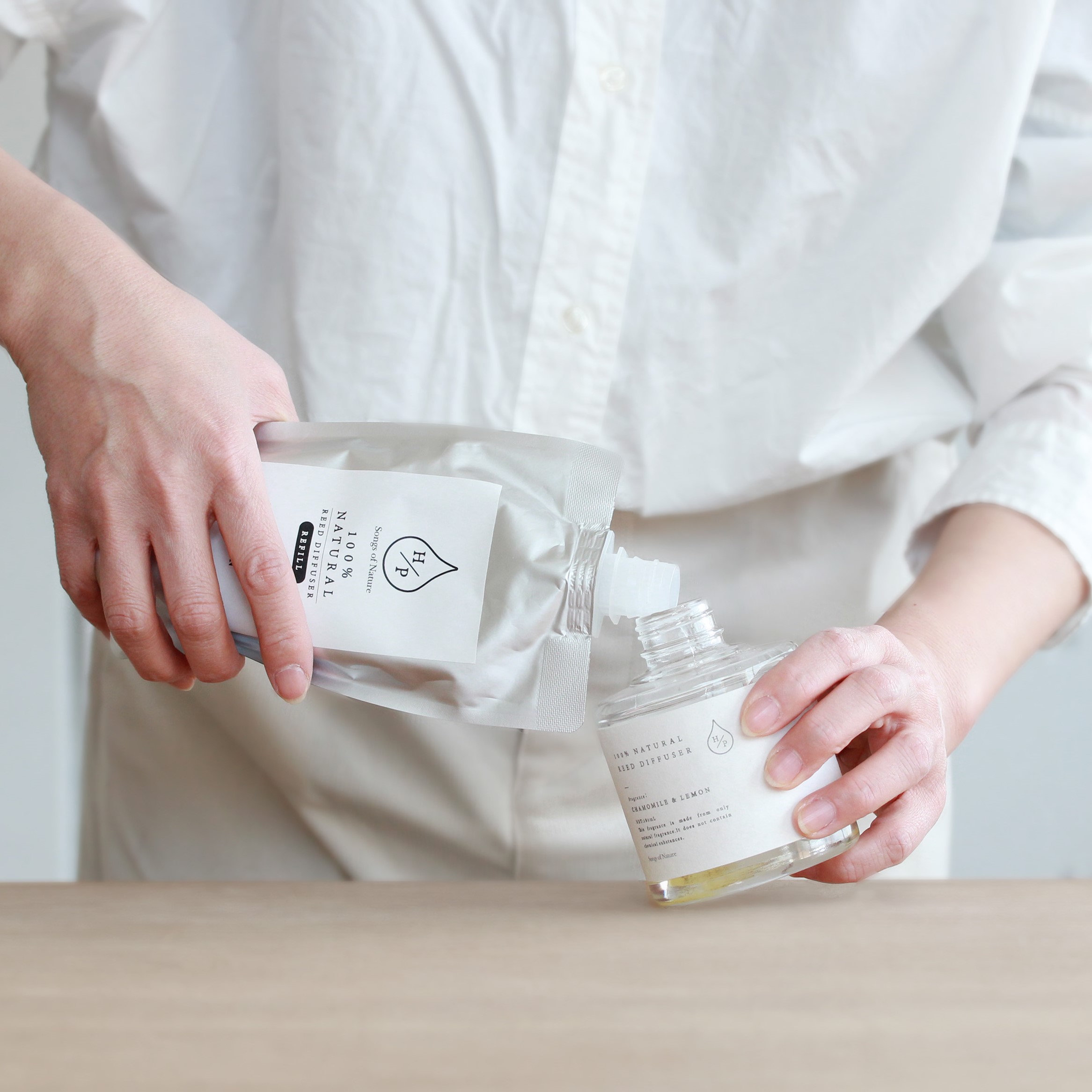 HP – HP Reed Diffuser Refill
¥2,700 (tax excl.)
Refill for HP Reed Diffuser
Enjoy your favorite fragrance constantly.
| | |
| --- | --- |
| Size | W110×D35×H210mm |
| Quantity | 180ml |
*90ml bottle is available for two times.180ml bottle is available for one time.

*Due to 100% natural ingredients, it may be slightly colored or have a muddiness, however, this does not affect the quality of the product. A gentle fragrance from blessings of nature.

Based on the concept of "feel plant's blessings and power in daily life",
H/P series brings you to enjoy precious essence and pure fragrance extracted
from the plants grow from the nature's blessings.
It fulfills your heart and daily life.
Orange & Jasmine

HPDR-101
(4530754042514)

Chamomile & Lemon

HPDR-102
(4530754042521)

Rosemary & Sage

HPDR-103
(4530754042538)

Bergamot & Rose

HPDR-104
(4530754042545)