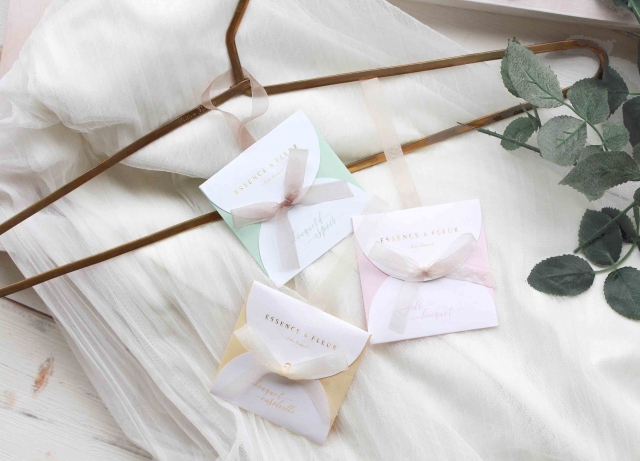 Libre bouquet – Fragrance Sachet
¥400 (tax excl.)
Take joy in flowers and pleasant fragrance liberally.
Libre bouquet comes with a wish for living in your own way.
A fragrance sachet is filled with floral scents.
Place in a closet or drawer and enjoy the soft fragrance that fills your space.
| | |
| --- | --- |
| Size | W90×H90mm |
| Quantity | 5g fragrant beads |
| Fragrance duration | 3 weeks |
*Please be aware that the fragrance duration varies with climate, temperature, humidity, room size and where the product is placed.
Bouquet'd espoir

EFF-601
(4530754046482)

Purified fragrance evokes a pleasant feeling when gentle sunlight and breeze come from the window.

Joli bouquet

EFF-602
(4530754046499)

Adorable fragrance evokes a soft smile turning up to rosy cheeks.

Bouquet ensolille

EFF-603
(4530754046505)

Delightful fragrance evokes an inner peace when surrounding by bright sunshine.